Free Ebook: 50+ pages of expert knowledge
The Future of Direct Selling
In 2016, Direct Selling accounted for $182 billion of turnover in the world with over 107,3 million people active in Direct Selling. What future awaits the industry?
This will be the topic od WFDSA in Paris - the most important direct selling conference.
Before we meet there, let us share our thought on the future of Direct Selling.
This 50+ pages long ebook:
explains why the age of direct selling is now
shows how to attract millennials to direct selling
discusses the most vital industry trends
provides inspirations and insights
includes detailed Amway digital transformation case study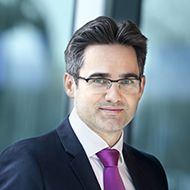 About the Author
Marek Sodolski is an executive with significant experience acquired in global corporations in the field of digital media, consumer goods, operating within direct sales & marketing (MLM). Particularly efficient at reaching sales targets through e-business solutions. Practical experience in working at listed companies as well as privately held businesses.
Reach him: +48 22 853 48 30
marek.sodolski@e-point.pl
or meet him in Paris, on XV WFDSA Congress, 1-3 October, at e-point stand.
Close
Thank you!
We send the ebook to the email address you provided. Your message has been sent.
If you're hungry for more knowledge, head to our blog.
In case you can't find the ebook in your inbox, let us know
Join us: